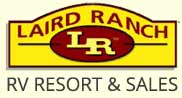 Troyer Cheese Co. - Amish Wedding Foods
Home Style Canned Goods
This Millersburg, Ohio based company produces premium quality jams, jellies, pickles, all in a home style canned jars. These can be private labeled with custom designed full color labels. The company does not use any artificial coloring, no msg, any flavorings or corn syrup in the production of their products. These items are the closest to "home canned" that can be found. The company offers over 90 sku's of jams, jellies and pickles.
Fine Domestic & Imported Cheese
Look no further for the finest quality cheese both domestic and imported. Troyer offers delicious local Amish cheese and premium international cheese. Cheese is available in Bulk, ready to chunk and prepackaged all ready for the consumer to pick off your shelves. Our special flavored cheeses such as Desert Fire, Bacon Cheddar, Green Onion to name a few are a real hit. Our fresh cheese curds are just like picking them up at the factory store.
Deli Meats
Troyer brings you a huge selection of quality Deli Meats. Download our product list to review our complete line. Our varieties will please every palate. Professional assistance is available to help you create the right deli atmosphere and offering.
Jerky & Snack Sticks
Specialty Jerky and Snack Sticks with the Troyer Foods label. This is premium Jerky and it is priced competitively. A selection of packaging sizes is available. Not found in every grocery store and C store in the US. Our natural snack sticks are a tasty treat and come in several flavor profiles.
Noodles
Troyer Cheese offers homemade Amish style noodles in several sizes and flavors. These egg noodles are top quality and will keep your customers returning to your store.
Candy & Snacks
Hundreds of different candies and snacks are available from Troyer Cheese. These products can be purchased in bulk or prepackaged. Our popular Caramel Puff Corn and Veggie Chips are top selling items.
Soaps
Packaged under the Edna Lucille label you will find a distinctive offering of soaps and lotions. These are attractively packaged and will appeal to your customers…..but more importantly they are high quality and the customers will come back for more.
Visit Troyer Cheese Co. - Amish Wedding Foods Web Site
Like Troyer Cheese Co. - Amish Wedding Foods but have some questions?
Click here to request more information.

Troyer Product Listing - Download Here!!! - Call Laird Ranch Sales for Current Pricing